Join us in supporting the ENDO MARCH morning tea.
go to          www.endomarchaustralia.com.au  for details

.Painful, heavy periods
.Pain with sexual intercourse
.Chronic pelvic pain
.Pain on defecations with periods
.Abdominal bleeding including rectal bleeding at the time of periods
.Infertility
These are all symptoms of ENDOMETRIOSIS.
A NON INVASIVE TRANS-VAGINAL SCAN CAN PROVIDE INFORMATION ON THE EXTENT OF THE DISEASE PRIOR TO SURGERY ALLOWING FOR BETTER SURGICAL PLANNING AND MANAGEMENT.
EARLY DIAGNOSIS AND TREATMENT FOR ENDOMETRIOSIS CAN MINIMISE ITS IMPACT.
Specialist Imaging Partners
are proud supporters of Endometriosis Morning Tea on March 28th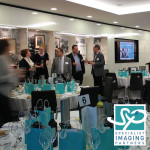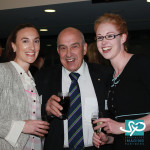 Specialist Imaging Partners celebrated their Second Anniversary at Adelaide Oval with a night of drinks, dinner and speakers.
Topics covered include:
Post-Natal Management of Fetal Cardiac Abnormalities
Improvements in the Ultrasound Diagnosis of Deep Infiltrating Endometriosis
Current Uses of Fetal MRI in Obstetric Management
Current Updates in Non-Invasive Pre-Natal Testing
A good time was had by all at this spectacular venue.