Obstetric Ultrasound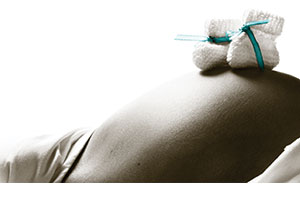 Our service will provide you with an accurate and detailed diagnosis based upon years of experience from working in a busy Obstetric tertiary referral hospital. Our team has a sound knowledge of most fetal and placental abnormalities with experience in recognising even the more subtle or less common abnormalities. Our close affiliation with the Women's & Children's hospital Obstetric department will assist in prompt and efficient counseling and management of your patient. 
Providing an Exceptional Patient Experience
Our boutique clinic offers a personalised experience, continuity and consistency of care throughout your pregnancy, with options to request your own personal sonographer to comfort you in this special journey.
Early Pregnancy Care
Vaginal bleeding +/- lower abdominal pain 

1st trimester dating 

1st trimester viability 

Miscarriage 

Ectopic Pregnancy 

Pregnancy Care
First trimester screening including Nuchal translucency scans with same day counselling and delivery of results

Early fetal morphology scans (15-18wks) for increased risk of neural tube defects or other abnormalities

Fetal Morphology including tertiary referrals for second opinions

Fetal Growth and Dopplers – providing comprehensive growth trend graphs with the report for improved patient monitoring

High risk pregnancy assessment and multiple pregnancies

3D/4D Ultrasound in pregnancy – aids in obtaining extra information in facial abnormalities/deformities, limb or hand/feet abnormalities and assessment for cleft palate. 

Fetal Cardiac Ultrasound – With Dr Terry Robertson (Cardiologist)
Unique to private obstetric imaging services, our visiting fetal cardiologist is available for dedicated fetal heart ultrasound and further investigation of known fetal cardiac abnormalities including onsite consultation and same day delivery of results. 
Who may benefit from a fetal cardiac ultrasound? 
Those requiring further assessment of a heart abnormality seen at the time of morphology scan.

Maternal, paternal or sibling history of congenital heart disease 

Previous pregnancy with fetal cardiac abnormality  

An increased nuchal translucency in first trimester

Maternal diabetes.
Harmony Test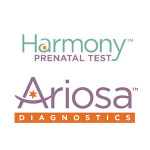 NON – INVASIVE PRENATAL BLOOD TEST. Specialist Imaging Partners is pleased to introduce the Harmony Prenatal blood test, a new, affordable, non-invasive blood test for Trisomy 21, 18, 13 and X,Y chromosomal abnormalities using cell-free DNA technology. 
The harmony Prenatal test offers:
Simplicity
One blood draw performed at 10 weeks or later in pregnancy
Safety
Non-invasive testing poses little risk to pregnant women

Standard blood draw • No risk to the fetus
Accuracy
Highly accurate detection of common fetal trisomies ie. 99% accuracy for trisomy 21

Extremely low false positive rate (<0.1%)

Individualised results on trisomy risk for each patient
The blood test is available for women with high risk pregnancies and is generally recommended to pregnant women with:
Elevated risk for Down syndrome on first trimester screen (nuchal translucency)

Advanced maternal age

Personal or family history of chromosomal abnormalities.
Counseling prior to the test by the referrer is highly recommended. A Harmony request form must be signed by the referrer and by the patient with all applicable details.
NIPT does not replace the 12 week NT scan. Invasive testing (CVS/amniocentesis recommended if):
NIPT result returns high risk

Nuchal translucency >3.0mm (fetal echocardiography with a specialised fetal cardiologist is also recommended)

Fetal structural abnormality found on ultrasound.